Custom Design – What it is and Why You Want It
You've got a women's event coming up. Your business deals in all things mountain biking and your logo has a sugar skull in it. You have this idea that combines all of these things to symbolize the event: A girl skeleton on a bike doing the "Rosie the Riveter" flex. With this super specific idea, where do you have this image produced? Several ideas may come to mind. First you may just Google the idea but after being quickly deflated by the lackluster results (not to mention the worry of stealing copyrighted images), you decide it may be worth buying some stock images or using a template site like Canva. After spending half a day gathering images that have bits and pieces of what you want, you try putting them together but finally throw up your hands in frustration. 
This was actually the idea of Dawn Cooper, the founder of Boneshaker Adventures. But instead of trying all of these frustrating ideas, she came to Merge2Media and pitched us her idea. We had fun sketching up her idea and bringing it to reality for her Women's mountain biking event.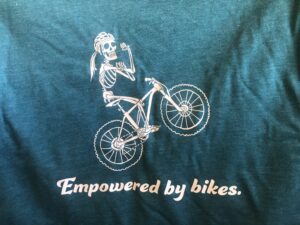 Having custom art done ensures that you will have a completely original and unique creation. If the promoters of Mike the Headless Chicken Festival chose, say, a stock image from Adobe Stock, they might get this image: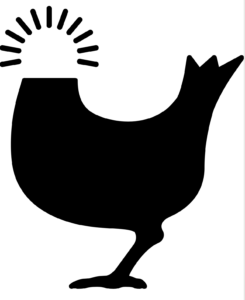 which is available to anyone in the world with an Adobe Stock subscription. Not only is there a possibility of that image appearing in other peoples' work, but it is pretty bland for such an iconic and world-famous festival. Luckily the City of Fruita contacted Merge2Media to pitch their ideas to us. They told us this year's theme was about going "back to the beginning" and thought of Mike either being chased by a dinosaur or riding one. We got to work and provided them with a few ideas. 
We could give them very specific ideas such as Mike on a Ceratosaurus which is Fruita Colorado's official dinosaur or, the one they chose to go with, a Fruitadens. The Fruitadens was a species of dinosaur discovered right in Mike's hometown of Fruita, Colorado. 
After this we were able to work closely with the clients ideas: making the the Fruitadens run and then after making the image digital, we could work with colors, background and fonts.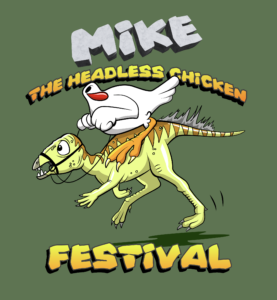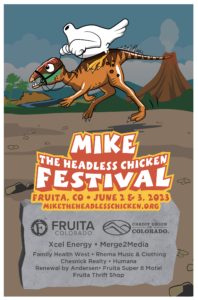 The final image was something that worked great for all of the client's needs and they could fully own because we could guarantee it was 100% original artwork.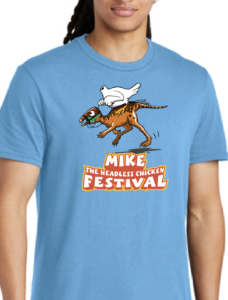 At Merge2Media, we have the experience and the tools to help you bring your ideas to life. 
So, next time you need a running banana,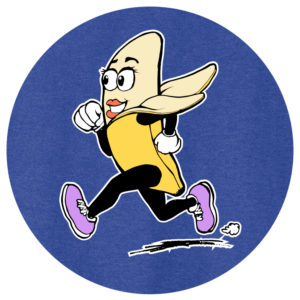 a mountain biker in local terrain,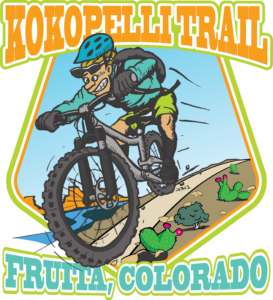 or a hula girl riding a pineapple with a trail of crackers behind it – you know who to contact!